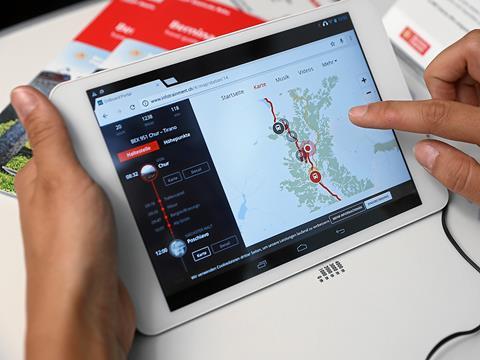 SWITZERLAND: Following a successful launch in first class, from May 10 Rhätische Bahn is making its Infot(r)ainment digital route guide available to all Bernina Express passengers.
Accessible on smartphones, tablets or laptops, Infot(r)ainment provides information and interactive maps covering the route from Chur and Davos to St Moritz and Tirano. There are guides to places along the route, and information on the train's current speed, estimated time of arrival, altitude and distance travelled.
Reflecting the route's international popularity, the Infot(r)ainment guide is available in German, English, Italian, French, Japanese and Chinese.