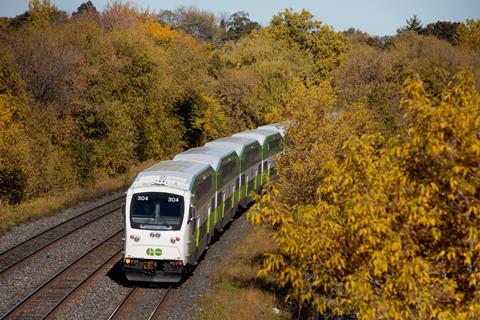 CANADA: Transport authority Metrolinx has selected Icomera to roll-out wi-fi and an entertainment system across the GO Transit fleet of 943 rail vehicles and 532 buses in the Greater Toronto and Hamilton areas.
Installation is scheduled to begin later this year, with the first wi-fi expected to go live in spring 2020. Completion is planned by the end of 2020.
In addition to internet connectivity, passengers will be able to access a media channel with a variety of entertainment content hosted on the vehicle rather than streamed over the internet. This will reduce data costs for GO Transit, which will also be able to generate income from corporate sponsorship and advertising.
Announcing the contract on September 5, Icomera said its parent company ENGIE provided it with the scale and reach needed to deliver such a large project.