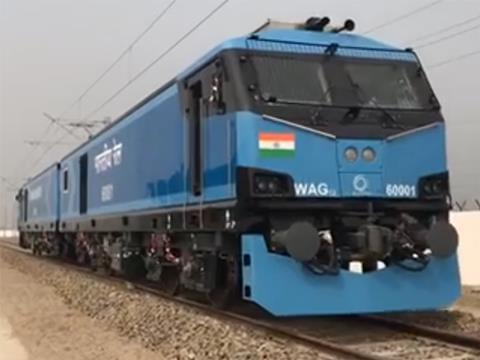 INDIA: Back-up power for the control and safety systems on the 800 twin-section WAG12 Prima T8 electric locomotive which Alstom is building for Indian Railways will be provided by batteries which Saft is supplying under its largest-ever order in the rail sector.
Saft has increased the scope of its Indian production capabilities from assembly to full design, manufacturing and support to enable it to play a part in the government's Make in India programme.
The nickel-technology SRM+ cells for the Prima T8 locomotives will be manufactured and supported from a factory in Bibadi near Bangalore, which was established in 2013 and has previously supplied Alstom with batteries for Chennai and Lucknow metro projects.
'Quality, safety, reliability and the manufacturing capabilities of Saft India were central to Alstom's selection of Saft SRM+ batteries', according to Milan Sima, Rail & Mobility General Manager at Saft. 'We are proud to demonstrate that we have become a full local supplier and a strong force for all the major manufacturers in the Indian market.'