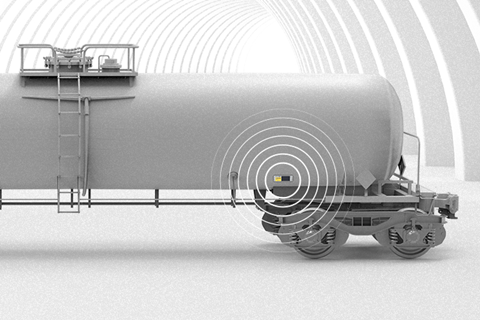 FRANCE: Amsted Digital Solutions and wagon leasing company Ermewa have launched a Load Status in Motion project to gain better insights into wagon usage and improve maintenance practices.
Amsted Digital IQ Series onboard gateways with integrated sensors will be used to measure the load status of a wagon, with machine learning used to calculate cumulative loaded and empty mileage with a high degree of precision and accurately measuring the number of cycles when empty and loaded.
'Amsted Digital has developed a unique method for increasing the value we can achieve from the telematics gateway itself without the need for additional sensors', said Ermewa Managing Director Peter Reinshagen on May 8.
Around 80% of Ermewa's fleet is equipped or under contract for the installation of Amsted Digital telematics, and the objective is to deploy LSiM across all these devices.