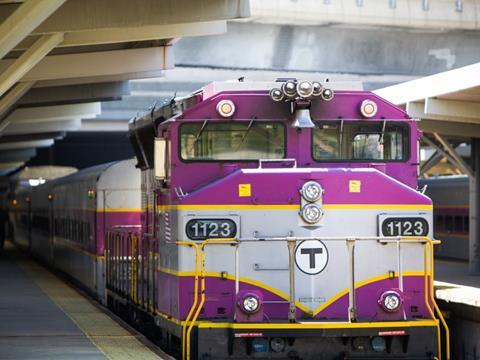 USA: Massachusetts Bay Transportation Authority is to deploy Wi-Tronix's Violet Edge technology across the fleet of diesel locomotives used on Boston commuter rail services.
The agreement builds on projects undertaken with the supplier on some of the fleet since 2015. The internet of things platform will support the management of operational safety, fuel consumption, video and maintenance systems, as well as detecting the in-cab use of mobile devices.
'Deploying the Wi-Tronix Violet Edge IoT Platform across all of our diesel locomotive fleets will provide MBTA with a powerful combination of edge processing, connectivity, analytics, cloud processing, and real-time information to increase safety, reliability and efficiency', said Chief Railroad Officer Ryan Coholan.