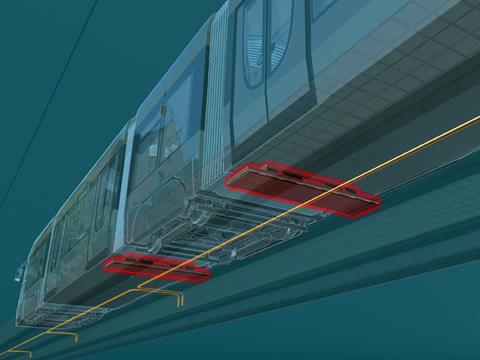 Bombardier has selected Liebherr Transportation Systems to develop a compact and reliable cooling system for lithium ion batteries forming part of the Primove induction charging system to be used on light rail vehicles and buses.
India's Northern Railway is testing an Online Monitoring of Rolling Stock system. This combines acoustic monitoring of bearings and wheel impact load detection to identify faults as trains pass the OMRS equipment.
Meeting in Paris on September 17, UIC, CER, ERA, railway operators and suppliers agreed a plan to use 'as soon as possible' and further develop the railML XML open standard as the basis for data exchange between IT applications. 'Data exchange is one of the rare levers where important savings are still feasible without major investment', said UIC Director-General Jean-Pierre Loubinoux.
The UK's National Rail Enquiries mobile app has been expanded to include details of operators' rules on when and where passengers are permitted to take bicycles on trains, reservation policies, spaces available and station bike parking facilities.