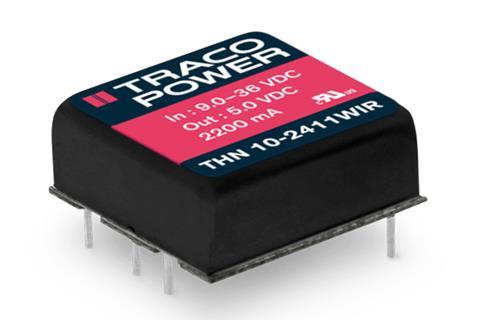 CONVERTER: Traco Electronic's THN 10WIR series of ruggedised 10 Watt DC/DC converters has been approved for railway applications according to the EN 50155 and EN 61373 standards.
Designed for reliability in harsh environments, the converters have a wide 4:1 input range of 9 to 36, 18 to 75 or 36 to 160 V DC, and resistance against electromagnetic interference, shock/vibration and thermal shock. They are suitable for operating temperatures from -40 to +80°C without derating.
Features include an internal EN 55032 Class A filter, input under-voltage-lockout, short circuit protection, remote On/Off and output voltage trim.