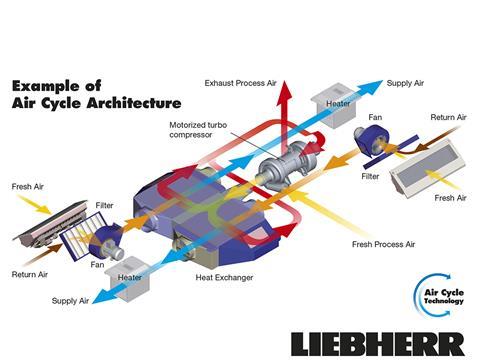 FRANCE: A prototype Liebherr-Transportation heating, ventilation and air-conditioning system which uses air-cycle instead of vapour-cycle technology is being tested on an SNCF regional trainset operating in the Midi-Pyrénées region.
Derived from aerospace HVAC technology, it is intended to offer substantial savings in life cycle costs, with a reduced number of parts and a better environmental footprint thanks to the use of air as refrigerant instead of fluorinated greenhouse gases.
The 24-month demonstrator programme aims to provide SNCF with real-world data on operating parameters including the cooling performance and power consumption.