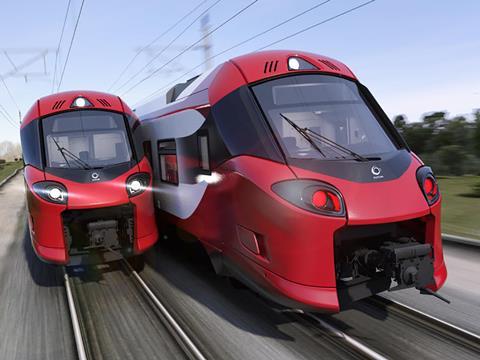 LUXEMBOURG: Teleste is to supply onboard public address, passenger information and CCTV equipment for 34 high-capacity double-deck electric multiple-units which national railway CFL has ordered from Alstom.
Teleste said its technology would support the easy delivery and management of real-time travel data on moving trains, with 'seamlessly connected' public address systems and TFT and LED information displays.
In December 2018 CFL awarded Alstom a €360m contract to supply 34 Coradia EMUs from December 2021, with the manufacturer saying they would feature the 'latest innovations' including 'spacious and well-lit' passenger areas, cycle spaces, accessible toilets, dynamic information systems, wi-fi, CCTV and LED lighting.
They are being designed at Alstom's Valenciennes plant and manufactured in Barcelona, with input from Alstom sites in Charleroi, Reichshoffen, Tarbes, Ornans, Villeurbanne, Savigliano and Salzgitter.