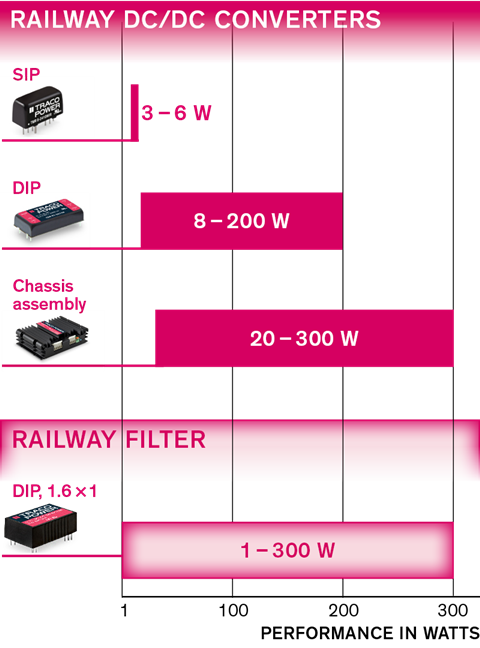 CONVERTERS: Traco Power has launched a comprehensive portfolio of ruggedised DC/DC converters with EN 50155 and EN 62368-1 approvals for rolling stock applications.
This includes options from 3 to 300 W, input voltage ranges of 9–36, 18–75, 43–160 and 14–160 V DC, and various PCB and chassis mount package styles.
Traco Power also offers dedicated surge filters to protect against over voltage transients commonly found in railway applications.
'Trains and other vehicles must function reliably and safely for years', said Florian Haas, Director of Global Marketing & Product Management. 'Traco Power has gained a lot of experience over the last decades with power supplies used in harsh environments. With this experience we have developed in-house test centres where all converters are tested to the toughest standards. Only in this way can we promise the highest guarantee and safety.'