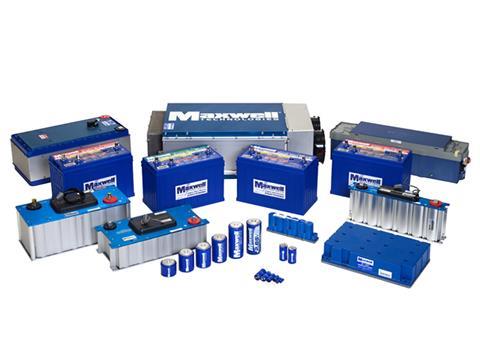 CHINA: US-based ultracapacitor manufacturer Maxwell Technologies and CRRC's Qingdao Sifang Rolling Stock Research Institute have signed a long-term strategic partnership agreement covering the joint development of energy storage technology for the Chinese rail market.
'Rail transportation applications are an excellent match for ultracapacitors, and the rail market will be a significant opportunity for Maxwell,' said the company's President & CEO Dr Franz Fink. 'Our partnership with CRRC-SRI represents an excellent opportunity for us to generate meaningful revenue in a three-to-five-year horizon through the co-development of application-specific technology and products for the expanding China rail market.'
Chairman of CRRC-SRI Liu Baoming said 'we firmly believe capacitive energy storage technology is essential' for meeting future energy-saving and environment-protection requirements in China.