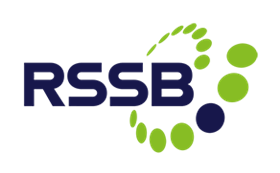 Organisation: RSSB
Location: UK/Home-Based


The Affiliate Account Manager will be responsible and accountable for achieving the Affiliate retention targets. You will maintain and wherever possible extending existing accounts through exploring where opportunities exist to sell additional services such as consultancy and training, passing those opportunities onto the relevant teams when identified. Working closely with the Membership Development Manager to jointly ensure income targets are reached.
You will retain and develop existing Affiliate Accounts, picking up those client relationships once the Membership Development Manager has completed the sale and completed the onboarding of those clients. You will ensure the CRM is up to date, all processes and governance of accounts are followed. Travel when appropriate will be required.
Responsibilities
Joint responsibility with the membership development manager for achieving Affiliate income targets.
Responsible and accountable for achieving Affiliate retention targets, ensuring high levels of customer satisfaction.
Own relationships with key suppliers, stakeholders, and senior level customers. Experienced in working with senior level customers and across an organisation to deliver the highest level of customer service.
Responsible and accountable for excellent levels of client service, ensuring prompt and accurate answers to clients' queries. Promote RSSB products and services to existing customers. Build and develop working relationships with key internal and external stakeholders to provide excellence in assigned Affiliate engagement including establishing and maintaining relationships and developing engagement initiatives to meet existing affiliate needs.
Work closely with other business development colleague to extend and maximise other commercial opportunities from existing Affiliate accounts.
Proactively liaise with internal colleagues and actively contribute to website content, and the promotion and marketing of the Affiliate offer.
Responsible for the analysis of the activity and usage of RSSBs resources by Affiliates tracking any trends. Collect case studies and testimonials to use for marketing purposes.
Manage the renewal process for all Affiliates, ensuring the process runs smoothly, responsible and accountable for renewing all existing Affiliates on time.
Responsible and accountable for ensuring that full and comprehensive details of Affiliates and key stakeholders are maintained accurately on the CRM.
Responsibility for CRM record governance and best practice guidance assisting the CRM administrator as required.
Proactively work with internal stakeholders to deliver and optimise the user experience of Affiliate membership.
Contribute to enhancing the Affiliate experience by taking part in key activities.
Qualifications
Essential
Experience of working as an Account Manager in a multi- disciplinary environment with a demonstrable track record of extending existing accounts to deliver growth and high-quality customer service.
Experience of providing excellent levels of service to internal, and external, stakeholders and customers.
A lateral thinker, confident in navigating around problems to identify effective solutions.
Quick to build product and industry knowledge, with an ability to understand a diverse range of clients' needs.
Effective time-management and organisational skills.
Sales ability and experience.
Effective communication skills with an ability to build relationships.
Excellent presentation and negotiation skills.
High degree of professionalism.
Desirable
Previous experience of working in rail, preferably within operations or infrastructure or a demonstrable understanding of the sector.
Experienced in working with senior level customers and across an organisation to deliver the highest level of customer service.
Understanding and experience of using CRM software.
Demonstrate experience of working in a multi- disciplinary environment.
Degree or equivalent level experience advantageous.
Early applications are encouraged, as we may close this vacancy before the advertised deadline if sufficient numbers of applications are received.