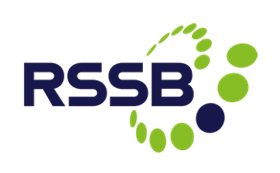 Organisation: RSSB
Location: London, UK


Overview
The post-holder delivers the technical content of standards, supports the research and development programme with expert knowledge, assists in the development of assurance and accreditation schemes, and provides of specialist advice in RSSB and for our members.
Responsibilities
Be a technical expert for rolling stock assurance, supporting engineering, research and other specialist areas as required, delivering expertise in clear, concise verbal and written form suitable for the target audience.
Provide technical expertise to support delivery of audits and assessments of processes and outcomes in your specialist area in a timely and fit for purpose fashion.
Provide technical expertise to RSSB's supplier assurance activities, in particular the Rail Industry Supplier Approval Scheme (RISAS), supporting the audit and assessment of its members. Note that this may require overseas travel.
Identify commercial opportunities for RSSB, in particular for providing certification and related services.
Support technical development of standards to deliver improvements in, for example, safety, performance and cost effectiveness by applying principles concerning existing and emerging technology for rolling stock systems, traction system performance, train protection systems, driver/machine interface and diagnostics, reliability, maintainability and system integrity requirements.
Undertake technical reviews of standards documents and proposals for standards change relating to rolling stock systems and contribute to the assessment of predicted impacts of proposals and proposal review documents.
Develop, manage and maintain effective relationships, across RSSB, in relevant stakeholder, industry, government, regulatory and academic bodies at senior levels, to enable the effective delivery of standards, technical assurance related matters and rolling stock engineering in general. Ensure that internal and external stakeholders are satisfied with the support for rolling stock systems.
Maintain awareness of potential technical developments and learning from experience and accident investigations across technical assurance and rolling stock engineering and communicate within RSSB to enable strategic influence for the best interest of the GB network.
Proactively support RSSB's safety analysis, research and development projects through the application of rolling stock systems expertise.
Represent the interests of the GB rail industry as a delegated representative of the Professional Head of Rolling Stock, including GB standards committees and system interface committees, European and international standards committees and their GB 'mirror' working groups, to ensure that the GB stakeholders' collective position is represented and communicated. Present relevant material, including proposals, draft standards and related documentation. Note that this may require occasional UK and overseas travel.
Qualifications
Qualifications
Educated to degree level or equivalent experience (essential)
A member of a recognised professional institution (e.g. IET, IMechE) (desirable)
Qualified to (or working towards) Chartered Engineer status or equivalent (essential)
Knowledge
Knowledge of rolling stock maintenance, component overhaul regimes and process. (essential)
Understanding of the interfaces between rolling stock, infrastructure and power supply systems (essential)
Working knowledge of the principles of safety management (desirable)
Understanding of the role and purpose of different types of standards, for example Railway Group Standards (RGSs), Rail Industry Standards, National Technical Specification Notices (NTSNs), Technical Specification for Interoperability (TSIs), CEN/CENELEC standards (ENs), ISO and IEC standards. (desirable)
Skills, experience and abilities
IT literate including with Microsoft Office applications (essential)
An ability to communicate accurately, clearly, concisely, articulately and constructively in written and spoken word (essential)
Personal attributes
Ability to work collaboratively, network and influence at all levels, building wide and effective networks of contacts inside and outside the organisation (essential)
Develop job knowledge and expertise through continual professional development (essential)
A commitment to RSSB's values and customer service (essential)
Willing to travel – UK and Europe (essential)