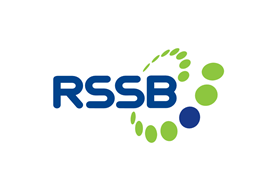 Organisation: RSSB
Location: London, UK
An exciting opportunity has arisen for a highly motivated individual with a strong background in safety and risk. You will join our System, Safety and Health Directorate, providing specialist technical expertise to the industry on safety and risk management issues, and supporting their safety assurance activities.
As an experienced safety professional, you will familiar with relevant regulations and standards, and have a good working knowledge of risk assessment and risk management techniques. A degree in engineering, science, mathematics or a related discipline (or equivalent experience) is essential, and experience within the railway industry would be an advantage.
Responsibilities
Providing competent specialist advice to support RSSB's activities in: setting safety strategy, system modelling, requirements management & development of standards (e.g. EU Regulations and Standards, domestic legislation, Railway Group Standards).
Supporting industry safety assurance activities, including identifying hazards, assessing safety risk, and running workshops.
Maintain an up-to-date knowledge of risk assessment and risk management issues, within and outside the rail industry, through continuing professional development.
Communicating relevant information on risk issues to those who need to know (e.g. managers, project leaders, health, safety and environment engineers and colleagues).
Analysing railway system safety risk and assisting in communicating and promoting the understanding of the risk profile and the major risk contributors to the industry.
Reviewing and advising on risk assessments and risk assessment methodologies developed by the industry.
Promoting good risk management practice both within RSSB and across the wider industry.
Write high quality reports, guidance and tools to inform internal and external stakeholder activity.
Qualifications
Degree in mathematics, science, engineering or related discipline or equivalent experience.
Good working knowledge of risk assessment and risk management techniques.
Awareness of safety assessment techniques e.g. HAZOP, FMECA, FTA.
Strong communication skills with in conveying complex issues to non-technical users at all levels.
Ability to work collaboratively, and influence at all levels.
You will have experience applying analytical thinking and problem-solving with an ability to quickly understand complex information.
Good interpersonal and team working skills.
Experience of working in the rail industry (Desirable).
Knowledge of relevant legislation and standards e.g. CSMs, EN 50126/8/9 (Desirable).