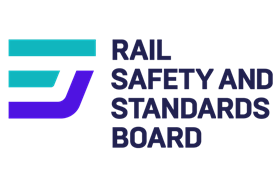 Organisation: RSSB
Location: London, UK
Deadline: 03 July 2022
Overview
The RSSB Human Factors team work to support the rail industry by providing expertise through technical input to research, the development of Railway Group Standards, National publications, and support for the development of new systems such as ERTMS and GSM-R. Moreover, the Human Factors team acts as a resource for the railway industry by helping companies to deal with their own Human Factors issues, providing bespoke advice, support, training and guidance where required.
The Principal Human Factors Specialist will support the Head of Human Factors in setting and implementing our Human Factors strategy and leading significant complex industry programmes. The role will manage direct reports and provide technical Human Factors (HF) input to support the rail industry, including the delivery of complex programmes and projects covering: research, standards, rules, national publications and other industry support initiatives.
Responsibilities
Develop and lead delivery of key complex elements of the Human Factors Strategy and industry programmes working with internal and external stakeholders.
Provide management direction and technical HF input to other team members working within the strategy or programmes.
Providing objective technical input, advice and quality checking to complex projects involving a diverse range of stakeholders, ensuring the work satisfies the expectations of the recipient in terms of scope and technical quality.
Provide training and other commercially viable HF services as appropriate to support the Human Factors Strategy or the Human Factors team. This to include delivery and development of training courses related to human factors.
Work with internal and external stakeholders to promote the work of the Human Factors team and their products and services.
Lead and mentor a team, ensuring quality and timely delivery of their work, effective performance management and professional development.
Support the continued development of the human factors team
Ensure all products and services provided or facilitated are planned and delivered, within the associated baseline timescales, quality and ensuring commercial feasibility, sustainability and appropriateness for members.
Plan and provide feedback on key Human Factors business objectives which form part of our business plan.
Lead relevant technical area at a national/international committee level, representing RSSB at working groups, providing high quality technical Human Factors support
Lead the proactive identification of trends in relevant technical area, working with stakeholders internal and external to RSSB to identify, plan and develop work and commercial products and services to support this.
Support the business management office in ensuring project risks are anticipated, recorded, reviewed and mitigated through robust management.
Act as a delegated representative of the Head of Human Factors where required.
Qualifications
Qualified in Occupational Psychology, Human Factors or Ergonomics to MSc level or equivalent industry experience.
A registered or chartered member of the British Psychological Society or Chartered Institute of Ergonomics and Human Factors or equivalent
Experience of leading and managing significant industry programmes, involving a range of diverse stakeholders.
Substantial experience in a human factors role in a relevant safety critical industry and evidence of expertise in one or more areas of human factors.
Experience of leading and managing teams.
Significant experience of delivering training and other commercially viable products and services.
Ability to identify potential commercial opportunities relating to the products and services provided by RSSB and the Human Factors team.
Effective interpersonal skills including the ability to influence and consider contribution from multiple stakeholders, internally and externally.
An analytical thinker with the ability to get to the heart of a problem and deliver high quality products and services to our members.
A strategic thinker who is able to develop and lead programmes of human factors work to support our members.
Ability to research, synthesise ideas and present these to a standard acceptable for internal and external stakeholders.
A commitment to RSSB's values and customer service.
Early applications are encouraged, as we may close this vacancy before the advertised deadline if sufficient numbers of applications are received.