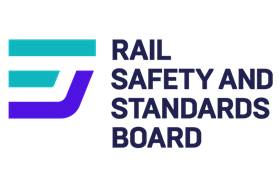 Organisation: RSSB
Location: London, UK
Deadline: 17 July 2022
Overview
An opportunity to recruit a Risk and Safety Intelligence Analyst role has arisen within RSSB's Risk and Safety Intelligence team. The Risk and Safety Intelligence team provides our members with the information, tools and support they need to help them understand health and safety risk, take effective health and safety related decisions, and learn from accidents and incidents.
Responsibilities
You will generate and assure intelligence on health and safety risk through:
Data analytics, using information sources such as the industry's Safety Management Intelligence System (SMIS) and Close Call System.
Identifying trends, evaluating and drawing conclusions from information from accident investigations and other reports.
Specifically, you will:
Carry out regular health and safety performance monitoring and undertaking internal data quality checks.
Undertake exploratory investigations to identify and improve understanding of key risk areas
Respond to ad hoc information requests from rail companies
Support the development and maintenance of models and tools, including sections of the industry's Safety Risk Model (SRM)
Input to risk assessments to support industry decision making.
You will engage with people from across the rail industry by:
Presenting conclusions from your analysis and facilitating discussion and consensus at industry risk groups.
Producing guidance, definitions, reports and dashboards for online publication.
Interacting and building relationships with customers from our member companies.
You will help to monitor and improve data quality, for example by reviewing event records and maintaining user guidance.
Qualifications
Essential:
An analyst's toolset such as that gained on a STEM degree course and/or developed through practical career application, which includes:

Experience of handling data sets
Experience of building reports that inform management decisions
Experience of coding and SQL
Ability to pick-up easily and apply knowledge to new coding approaches, software applications and automating processes.

Proven ability to identify trends and draw conclusions from data analysis.
An inquisitive mind to interpret data and a proactive approach to work.
Numeracy and attention to detail.
Ability to interpret and communicate data at different audiences including industry groups which aims to build consensus with stakeholders.
Effective interpersonal and communication skills, including the ability to:

Identify and communicate technical information clearly, succinctly and in an engaging way to different audiences.
Communicate data trends to industry groups and stakeholders which aims to build industry wide consensus.
Interact and build relationships with our external customers and members.
Ability to work with different internal and external stakeholders.
Desirable:
Knowledge of railway operations and/or health and safety management would be an advantage but is not essential for fast learners, who will be given opportunities to develop in the role.
Knowledge of risk assessment and modelling
Early applications are encouraged, as we may close this vacancy before the advertised deadline if sufficient numbers of applications are received.