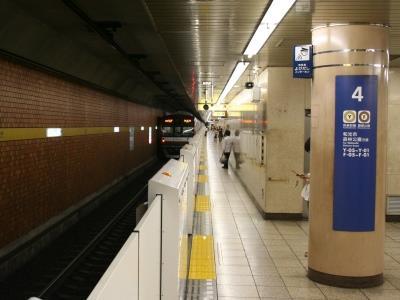 JAPAN: Through services between the metro networks in Tokyo and Yokohama began running on March 16, with the inauguration of a new connection between Tokyo Metro's Fukutoshin Line and Toku Railway's Toyoko Line at Shibuya in the southwest of the capital.
Opened in 2008, the 1 067 mm gauge Fukutoshin Line runs north-south between Ikebukuro and Shibuya via Shinjuku-Sanchome to the west of the city centre. At its northern end, the line's trains share tracks with the Yurakucho Line to reach connections with Tobu Railway's Tojo Line at Wakoshi and Seibu Railway's Ikebukuro Line at Kotake-mukaihara.
Since 2008 through services have been operating from the northwestern suburbs as far as Shibuya, where the Fukutoshin Line interchanges with Tokyo Metro's Ginza and Hanzomon lines as well as JR East's Yamanote loop and Tokyu Railway's Toyoku and Den-en-toshi lines. However, passengers heading south have had to change between the deep-level metro station and the neighbouring Tokyu Railway terminus.
The opening of a tunnel connection linking the Fukutoshin Line platforms at Shibuya with the Toyoku Line at Naka-meguro has allowed the introduction of through trains. As the Toyoko Line is already connected with the Yokohama metro's Rapid-Minato-Mirai Line in Yokohama City, it is now possible for trains to operate through the capital from north to south.
The longest through route connects Shinrin-Koen on the Tobu Tojo Line with the Minato-Mirai Line terminus at Motomachi-Chukagai on Yokohama Bay – a total distance of 88·6 km over the tracks of four different operators. Passengers can travel between Kanagawa and Saitama prefectures via Tokyo without changing trains. Journey time from Ikebukuro to Yokohama is around 48 min, compared with 37 min for the JR-East service on the Shonan-Shinjuku Line, which costs ¥620 against ¥450 by metro. Limited express services operate over the Fukutoshin and Toyoko lines every 15 min, offering a time saving of 10 min.