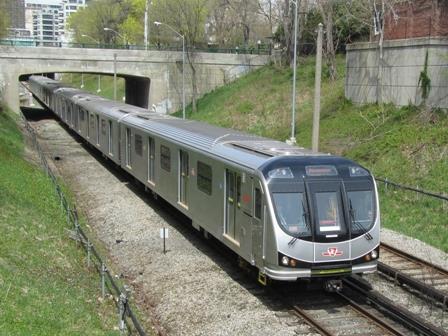 CANADA: The first of 420 new Rocket subway cars being built for Toronto Transit Commission by Bombardier will enter revenue service on the Yonge-University line in June, according to TTC.
The first four cars have been undergoing testing for several months, and more are now being delivered from Bombardier's Thunder Bay plant. They will be formed into 70 six-car trains and introduced on the Yonge – University Line first.
Because there are no end bulkheads in the intermediate cars, the trains have a brighter, more open feel. With a crush-load capacity of nearly 1 200 passengers per train, the new stock is expected to carry 10% more people than the existing rolling stock.
Passenger amenities include 24 security cameras per train, images from which can be seen by train operators during an emergency; better accessibility; and LED and LCD displays providing information such as 'next stop' and service announcements.