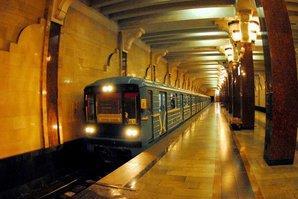 UZBEKISTAN: Interim President Shavkat Mirziyoyev issued an order on September 22 to resume work on Toshkent metro's Yunusobod Line extension.
Work on the extension has been suspended since 2001. Three stations are to be built north of the current terminus of Shahriston: an underground station at Fayzulla Xojayev and at-grade stations at Yunusobod and Turkiston. In April it was reported that the extension could be open by 2020.
The newest of Toshkent's three metro lines, the north-south Yunusobod Line opened in 2001 serving six stations on a 6·4 km alignment.