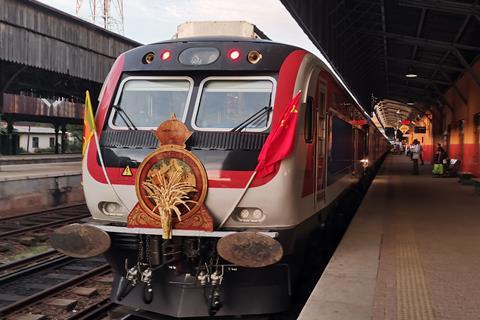 SRI LANKA: The first of nine S14 diesel trainsets being supplied by CRRC Qingdao Sifang has entered revenue service on the Colombo Fort – Badulla line, which has a journey time of 8 h 43 min.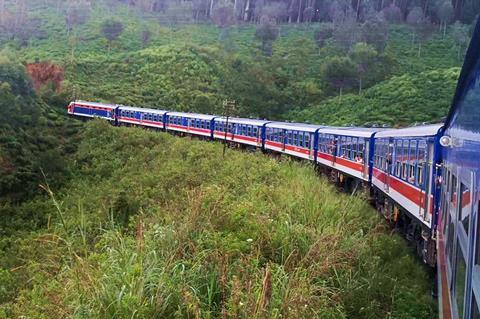 Sri Lankan Railways ordered the 120 km/h trains using financing from a US$79·8m Chinese sovereign loan.
Each S14 has two 74 tonne Bo-Bo power cars with a 1 950 hp MTU 12V 4000 R41 diesel engine, plus seven intermediate coaches. There are two first class air-conditioned cars with a capacity of 88 passengers, two second class cars to carry 96 people and three third class cars able to accommodate 216 passengers.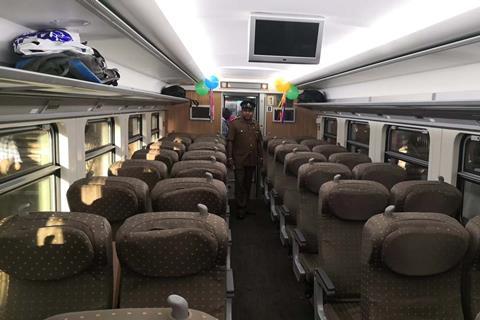 The trains are equipped with a passenger information system, and the first class cars have entertainment screens. There are also wheelchair accessible toilets.
An in-depth article on the modernisation of Sri Lanka's railway network appeared in the August 2018 issue of Railway Gazette International magazine.