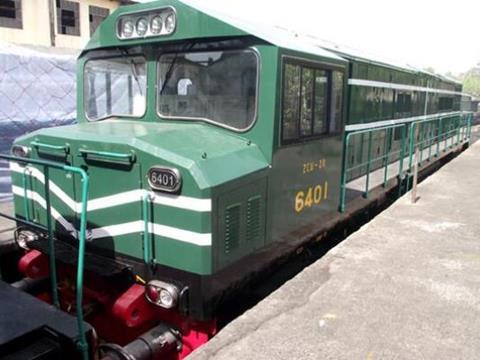 PAKISTAN: CSR Ziyang has delivered an initial batch of five 2 000 hp diesel locomotives to Pakistan Railways. Unloading at the port of Karachi began on April 7, with the new locos due to undergo two weeks of testing before being accepted by PR.
CSR is supplying a total of 58 locomotives, 29 rated at 2 000 hp and a further 29 rated at 3 000 hp for freight duties. A second batch of nine 2 000 hp units was expected to arrive in Pakistan within two weeks, with a third batch of nine 3 000 hp locos on its way to Shanghai for shipping.
Powered by Caterpillar Type C175-16 and Type 3516B engines, the new locomotives are to be maintained by CSR in purpose-built facilities. The Chinese manufacturer is also providing technical assistance over a period of two years.
PR is hoping that modern traction will help to revive the fortunes of freight business in particular, which once used to generate annual revenue of Rs6bn but was forced to suspend operations in May 2011 due to an acute locomotive shortage.