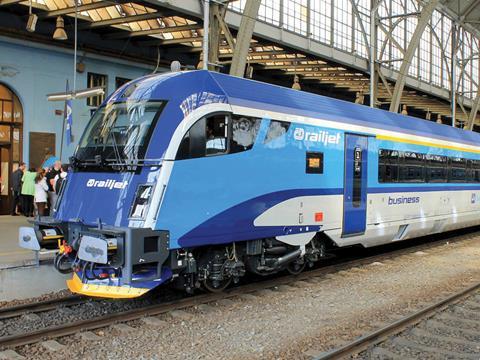 CZECH REPUBLIC: A KC25m fine which competion authority ÚOHS had imposed on national operator ČD over the procurement of Siemens Viaggio Comfort push-pull trainsets has been repealed, after the supreme administrative court ruled in favour of ČD on February 26, upholding the verdict of the Brno district court.
In September 2011 ČD signed a €200m deal to take over an option in an Austrian Federal Railways contract covering 16 Viaggio Comfort trainsets which ÖBB no longer required for its Railjet services. Following discussions with ÖBB and DB regarding potential deployment, in August 2012 ČD changed this to a €100m order for seven trainsets with a different configuration.
In early 2014 ÚOHS claimed that the order now differed so much from the option in the original contract that a new public tender should have been called. This was challenged by ČD, which claimed that the only change was a reduction in the scope of the contract.