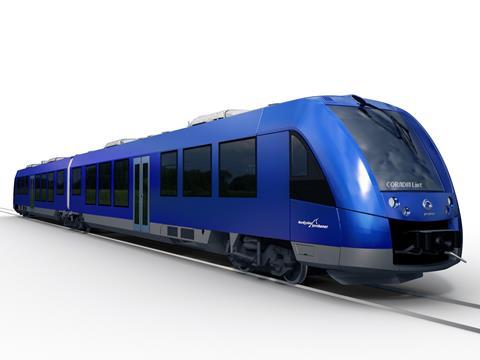 DENMARK: North Jylland local train operator Nordjyske Jernbane has awarded Alstom a €45m contract to supply 13 Coradia Lint regional diesel multiple-units to support an expansion of services from autumn 2017.
The 140 km/h two-car DMUs will have 125 seats and space for up to 135 standing passengers.
'With this new order, Denmark will have approximately 100 Lint regional trains in passenger operation', said Christian Algreen-Ussing, Managing Director of Alstom Transport Denmark when the order was announced on June 30.
Nordjyske Jernbane was formed in 2001 with the merger of two local railway companies, and is 89% owned by the local authority. It owns the 18 km Hjørring – Hirtshals and 40 km Frederikshavn – Skagen lines, and operates a fleet of eight Siemens Desiro DMUs.