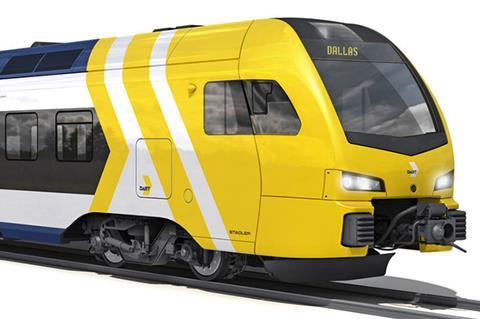 USA: Dallas Area Rapid Transit has awarded Stadler a $112m contract to maintain the fleet of diesel multiple-units which it is to supply for the Silver Line project, along with the associated depot.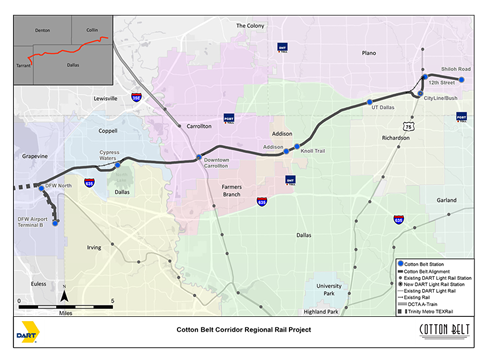 DART awarded Stadler a $199m contract to supply eight Flirt DMUs and the depot in June 2019, and the 15-year maintenance contract announced on January 6 completes a turnkey package. It includes two options to modify the DMUs to add luggage racks, bicycle stands and wheel skirts.
Winning its first US maintenance contract 'is an important step for the future of Stadler', said Martin Ritter, CEO of Stadler US. 'Not only are we looking forward to continuing this partnership with DART, but we are also confident that we can provide cutting-edge technology, paired with excellent service'.
Previously known as the Cotton Belt Regional Rail Project, the 42 km Silver Line running east from Dallas/Fort Worth International Airport to Carrollton, Addison and Plano is under construction for opening by the end of 2022.