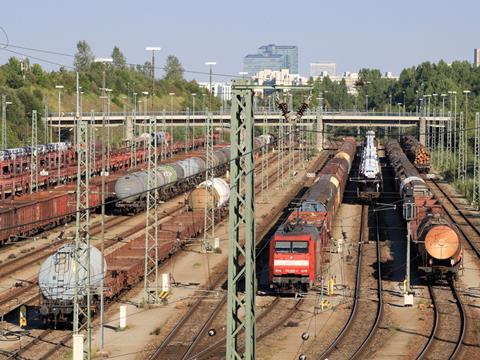 GERMANY: DB Cargo has awarded Siemens Mobility a contract to equip 30 000 wagons with CTmobile sensors which can continuously determine the vehicle location and provide information about load conditions including temperature and humidity.
Roll-out will take three years, and Siemens Mobility will operate the system for six years. The contract includes an option to equip up to 50 000 more wagons.
DB Cargo announced last year that its entire fleet would be equipped with sensors and telematic systems by 2020.
'In an increasingly digitalised world, customers expect a high level of service', said Steffen Bobsien, DB Cargo's Senior Vice-President, European Assets & Technology, when the contract was announced on September 19. 'They want to know in real-time where their freight is, when it will arrive at its destination and its condition.'