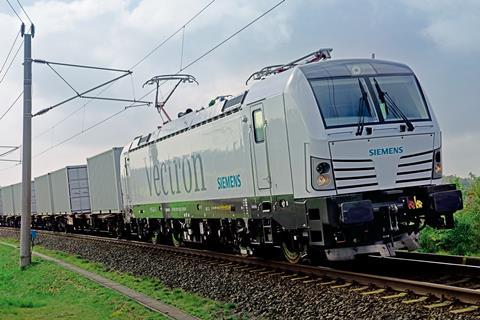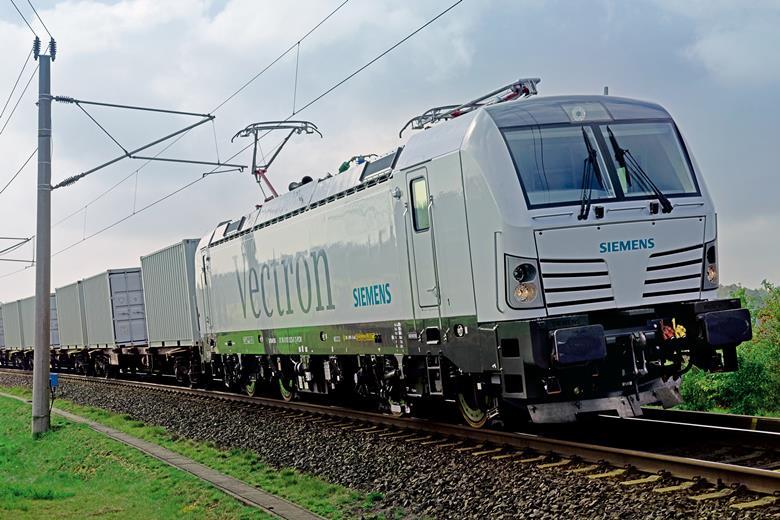 DENMARK: Siemens Mobility announced the sale of its 1 000th Vectron locomotive on May 4, with Danish national passenger operator DSB confirming an order for a further eight AC electric locos.
DSB has now ordered a total of 42 Vectrons, procuring an initial 26 in 2018 followed by eight more in 2019. Deliveries are to begin later this year.
'We are strongly focused on our ability to ensure sustainable public transport with proven electric-based platforms', said Jürgen Müller, DSB Executive Vice-President, Strategy & Rolling Stock. 'The fact that we will receive locomotive number 1 000 shows that it is possible to establish standardised and off-the-shelf products in the railway industry.'
Siemens Mobility has now sold a total of 1 003 Vectron locomotives to 49 customers in 16 countries, with the first delivered in 2012. All are produced at the company's München-Allach plant.
It offers AC, DC and multi-system electric versions rated at 5·2 MW or 6·4 MW, as well as the Vectron Dual Mode electro-diesel. The Smartron single-specification electric locomotive is intended as lower-cost option for freight operators in selected countries.
Vectrons are now certified for operation in Austria, Bulgaria, Croatia, the Czech Republic, Finland, Germany, Hungary, Italy, the Netherlands, Norway, Poland, Romania, Serbia, Slovakia, Slovenia, Sweden, Switzerland and Turkey, and most recently Belgium.
'The sale of the 1 000th Vectron is a success that underscores the long-standing trust and satisfaction of our customers', said Siemens Mobility CEO Sabrina Soussan. 'Designed for operating throughout Europe, the Vectron enables cross-border transport without changing locomotives. They create transport corridors across borders, ensuring efficient, eco-friendly and reliable European rail transport.'