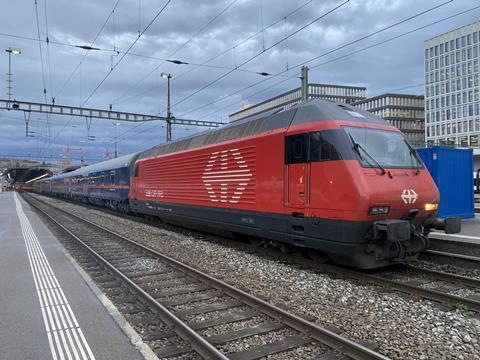 SWITZERLAND: Swiss Federal Railways has completed a five-year programme to refurbish its fleet of 119 Re460 electric locomotives.
The 230 km/h multi-purpose locos rated at 6·1 MW were supplied by SLM and ABB in 1992-96. They are currently used to haul EW IV single-deck and IC2000 long-distance double-deck coaches.
The SFr230m mid-life refubishment programme began in 2017, focusing on improving energy efficiency, increasing reliability and lowering maintenance costs. The modifications also enable the locos to operate through the 57·1 km Gotthard Base Tunnel.
As part of the work the locos have been fitted with water-cooled IGBT converters supplied by ABB under a SFr69·2m contract.