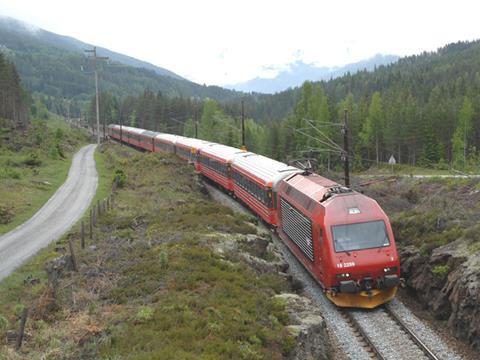 NORWAY: National passenger operator Vy has awarded Euromaint a nine-year contract to maintain rolling stock used on the Bergensbanen route between Oslo and Bergen. Most of the work will be undertaken at a workshop which is under construction in Bergen.
The contract award follows railway agency Jernbanedirektoratet's selection of the state incumbent as the winner of the Lot 3 Vest tender to operate passenger services on the route for nine years from December 2020.
The fleet maintenance contract is the first which the Euromaint subsidiary of Spain's CAF Group has won in Norway. The company said it would bring long-standing experience from Euromaint's home market in Sweden, with the contract helping to consolidate its 'strong foothold' in the Nordic region.