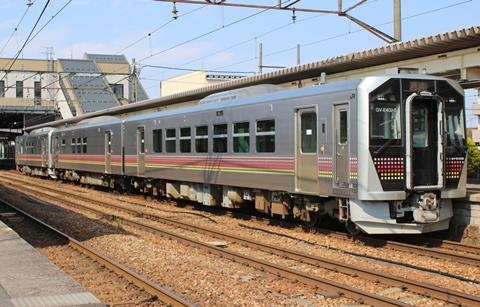 JAPAN: East Japan Railway has begun introducing new diesel-electric multiple-units to operate its Gono Line along the scenic northwestern coast of Honshu.
Single and two-car sets designated Series GV-E400 with electric transmission are replacing JR East's Series KiHa 40 and Series KiHa 48 DMUs with mechanical transmission that date from the late 1970s. The first GV-E400 sets were introduced between Higashi-Noshiro and Noshiro in December, and with effect from the timetable change on March 13 all other services on this route will be operated by the new stock apart from the limited-stop Resort Shirakami services.
The DEMUs will also enter service from March 13 on a section of the Tsugaru line from Aomori to Minmaya. One unit has also been tested on the non-electrified section of the Hachiko line between Hachioji and Komagawa to the west of Tokyo, with a view to the design being used more widely on local lines.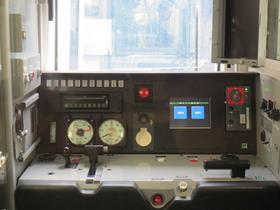 Built by Kawasaki Heavy Industries in Kobe, the 100 km/h DEMUs first entered service in the Niigata area in August 2019, also replacing Series KiHa 40 DMUs.
JR East is acquiring 19 GV-E400 single-car units and 22 two-car sets designated GV-E401/402. The GV-E400 has 36 seats and space for 99 standees, while the GV-E401 offers 40 seats with 111 standees, and the GV-E402 has 51 seats and room for 121 standing passengers. Saloons are air-conditioned and seats are arranged partly longitudinally and partly in 2+1 bays.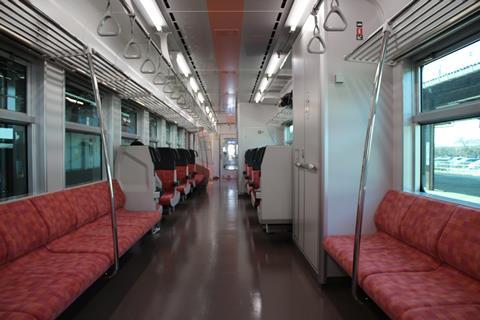 Each vehicle is powered by a six-cylinder Type DMF 15HZD-G Komatsu diesel engine rated at 331 kW. This drives a three-phase generator which supplies a Mitsubishi Electric main converter feeding two MT81 three-phase induction motors on each of the Type DT87 bogies.