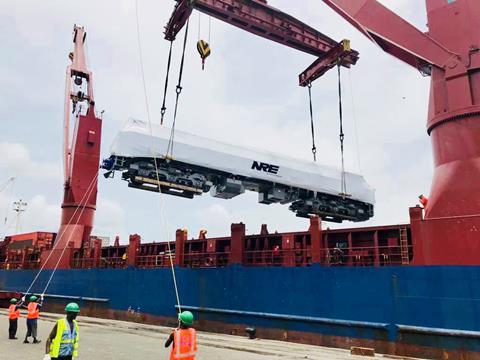 CÔTE D'IVOIRE: Four 2 250 hp Type GT22 diesel locomotives which Sitarail had ordered from US supplier NRE were delivered to the Port of Abidjan on April 9.
Annocuing the arrival of the locomotives, the Bolloré Transport & Logistics subsidiary said it was continuing to develop the metre-gauge network in compliance with the revised concession agreement signed in July 2016, which gave it responsibility for infrastructure maintenance and renewals in addition to its long-standing role as operator.
A programme of major infrastructure rehabilitation and modernisation works is set to get underway soon, with the aim of increasing capacity, improving service quality and optimising operations.
Sitarail has also ordered a batch of 100 flat wagons for delivery later this year.