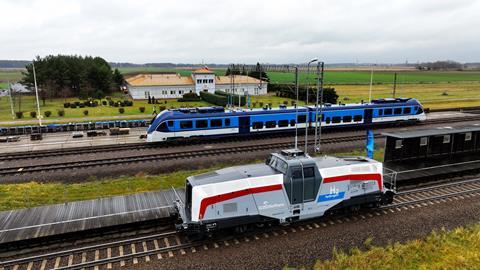 POLAND: National rail authority UTK has certified Pesa's first SM42-6Dn hydrogen locomotive for operation.
'This case was special, because European and national regulations do not specify requirements for a hydrogen railway vehicle', said UTK President Ignacy Góra. 'It was a very interesting experience.'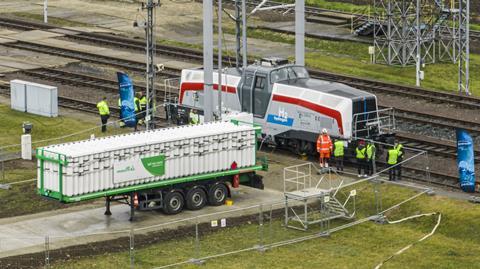 Pesa began its hydrogen locomotive project in 2019, working with companies including ABB, Ballard, Worthington, Lucchini, Rawag, TSA and CADD. An agreement to work with hydrogen producer PKN Orlen was signed at InnoTrans 2022.
The loco has been produced by rebuilding a four-axle diesel shunter. Two hydrogen cells with a total capacity of 170 kW charge the traction battery, which powers four 180 kW asynchronous traction motors to provide a maximum speed of 90 km/h.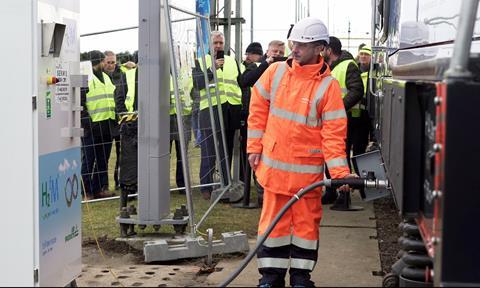 The hydrogen tanks have a total capacity of 175 kg, enough for 24 h of shunting operations.
The locomotive also features obstacle recognition and anti-collision technology, as well as a radio remote control system enabling the driver to control it one-handed while setting up a train.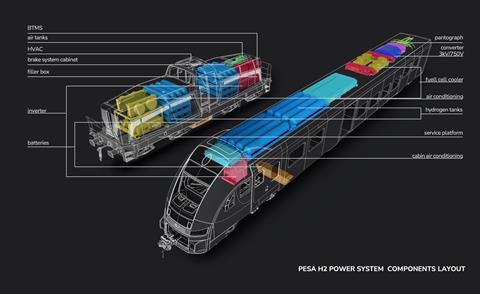 Pesa's head of hydrogen projects Lech Lipiński said the loco is aimed at freight terminal and port operators, offering an 'ecological, emission-free equivalent of diesel shunting locomotives'.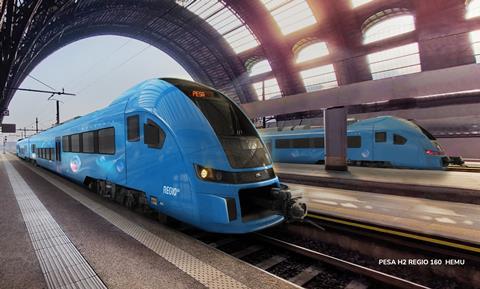 The experience gained from the project will support Pesa's development of a prototype electric and hydrogen bi-mode passenger train which is expected to be completed by the end of 2026.