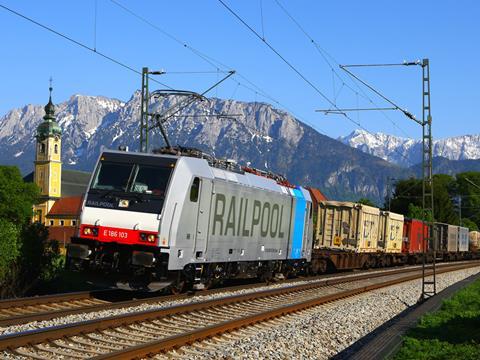 EUROPE: Leasing company Railpool has ordered a further 20 Bombardier Transportation Traxx electric locomotives, with options for 20 more.
Based on the list price, the orders would have a combined value of €74m. The first locomotives are scheduled for delivery in the second half of 2019.
München-based Railpool now owns more than 400 locomtoives and operates in 14 countries.
'This latest order increases Railpool's fleet of Traxx locomotives to 217', said CEO Torsten Lehnert on December 21. 'Our first Traxx locomotive was delivered in 2009; since then we had very good experiences regarding performance, efficiency and reliability. Based on this experience, we want to operate these additional locomotives on the most important European freight corridors, connecting several main ports.'