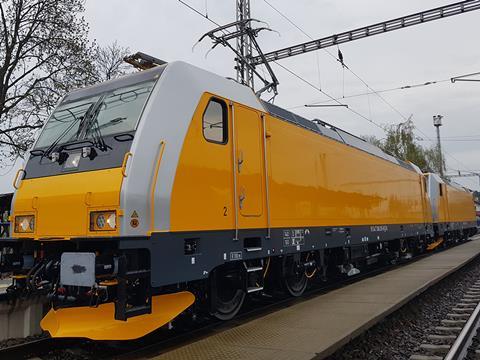 CZECH REPUBLIC: Trials of the first two of eight Bombardier Transportation Traxx MS electric locomotives ordered by open access operator RegioJet in April 2017 got underway at the Velim test circuit on April 16.
Approval has now been obtained for operation at up to 160 km/h on the Czech, Slovak and Austrian national networks, and entry into service is planned for May.
RegioJet plans to use the locomotives on its Praha – Ostrava – Košice and Praha – Brno – Breclav routes, and also through to Bratislava and Wien. According to RegioJet, this will be the first time that Traxx locomotives will be deployed on regular passenger services in the Czech Republic and Slovakia.
RegioJet's inter-city services carried 1·25 million passengers in the first quarter of 2018, an increase of 30% on the same period the previous year. The operator said this 'massive increase' resulted from the launch of its Praha – Wien route as well as an increase in Prague – Brno services to nine trains each way per day, with two more planned for later this year.