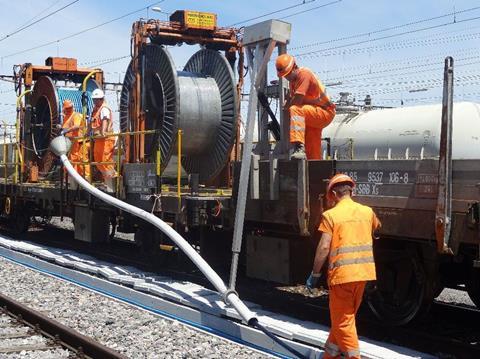 SWITZERLAND: To handle rising volumes of infrastructure construction and maintenance traffic, Swiss Federal Railways has placed two orders totalling SFr265m for Alstom to supply 47 mainline and shunting locomotives and Windhoff 35 self-propelled infrastructure maintenance vehicles.
SBB had called tenders in March 2014 as part of programme to renew its infrastructure fleet, which has a mean age of around 40 years. Announcing the orders on October 7, SBB said the Alstom locomotives to be delivered from 2018 would be electro-diesels, which it expects to reduce CO2 emissions by 6 000 tonnes/year compared to the existing fleet. The greater power of the new locomotives would increase efficiency by enabling larger volumes to be handled with fewer vehicles.
The Windhoff self-propelled maintenance vehicles to be delivered from the 2017 will have two diesel engines, reducing fuel consumption as one can be shut down when not required.