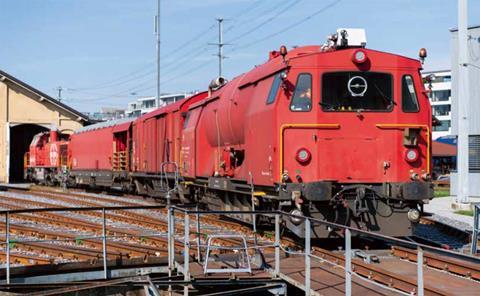 NORWAY: Swiss Federal Railways has sold three LRZ96 fire-fighting and rescue trains to Norwegian infrastructure manager Bane NOR, which is developing a new emergency response concept.
The locomotive-hauled trains were originally supplied to SBB by Josef Meyer, Cattaneo and Dräger Safety in 1996. Each comprises a fire­fighting vehicle, an equipment car and a rescue car.
Changing Swiss safety standards led to the LRZ96 trains being replaced by six LRZ18 trainsets in 2018.