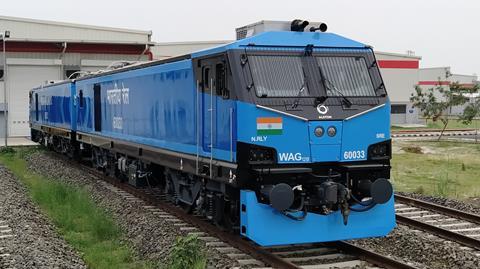 INDIA: Indian Railways has issued a request for qualification for the construction of high-power electric locomotives at the former Diesel Locomotive Works at Varanasi in Uttar Pradesh, now rebranded as Banaras Locomotive Works following the run-down of diesel loco manufacturing.
The tender released on May 4 covers the manufacturing of 800 Bo-Bo + Bo-Bo locomotives of 12 000 hp over 10 years and their subsequent maintenance, under a package valued at Rs300bn. Expressions of interest are required by August 10.
The locomotives are required to haul trains of up to 6 000 tonnes at an average speed of 75 km/h on a 0·5% gradient. They are to be deployed on the conventional network as well as the Dedicated Freight Corridors, and will be based at Kanpur in Uttar Pradesh, Tughlakabad in the National Capital Region and Sabarmati in Gujarat.
Alstom is currently assembling twin 6 000 hp Prima locomotives designated WAG12 at the Madhepura facility in Bihar under a €3·5bn contract for 800 locos awarded in 2015.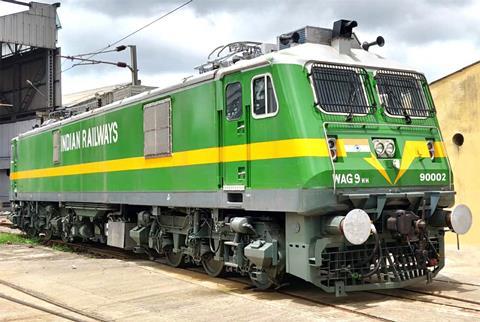 The latest RfQ follows a tender for the supply of a further 1 200 Co-Co electric locomotives issued on April 20, with bids due by August 22. Like the WAG9 locos currently being delivered by various manufacturers, these 9 000 hp locomotives are expected to haul trailing loads of up to 4 500 tonnes.
The Co-Cos are to be assembled at IR's Rolling Stock Workshop at Dahod in Gujarat over 11 years. The winning 'technology partner' will be expected to upgrade the existing workshop facilities to enable locomotive manufacturing, as well as supporting the subsequent maintenance of around 300 locos at each of four depots in Kharagpur (West Bengal), Vishakhapatnam (Andhra Pradesh), Raipur (Chhattisgarh), and Pune (Maharashtra).