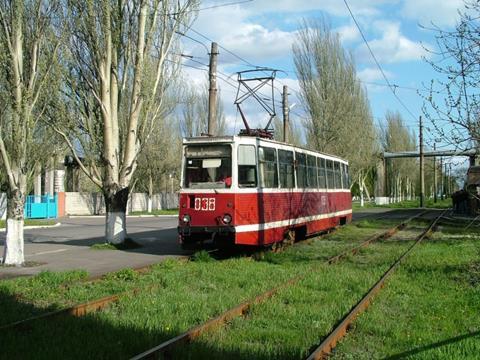 UKRAINE: Services were restored on part of the tram line in Avdiivka on October 1, having been suspended for nearly two years owing to the conflict in eastern Ukraine.
ATTU currently operates one KTM-5M3 tram on the northern section of the city's 12 km tram line, between Trampark and the Avdiivka Coke and Chemical Plant. The fare is 1 hryvnya.
Tram operations in Avdiivka ceased completely on January 22 2015 owing to damage to the route and depot caused by shelling. The tram now in service has been repaired.