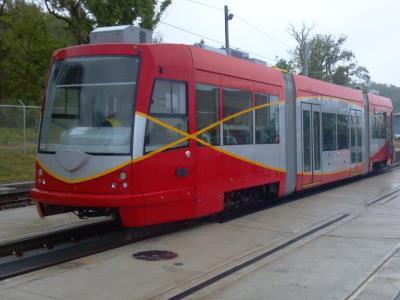 USA: The first of three trams for the H/Benning streetcar line in Washington arrived for post-delivery testing on May 1. The testing site in Anacostia has been under construction since September 2012.
Testing will be conducted by Washington Metropolitan Area Transit Authority and vehicle manufacturer Inekon. Upon completion, District of Columbia Department of Transportation will take possession of the vehicles and start the safety approval and commissioning process. During this time DDOT plans to host an 'open house' so that the public can visit the testing site.
Safety testing and commissioning is due for completion in October. The vehicles will then begin trial running with other road traffic on the 4 km line, which is due to open for passenger service by the end of the year.