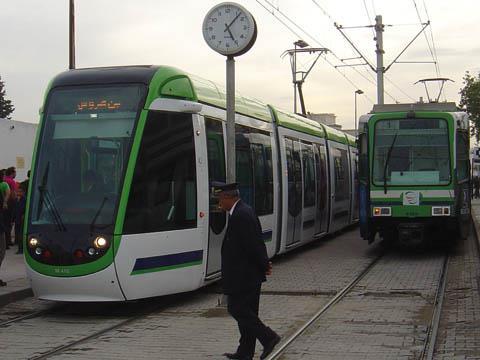 TUNISIA: Alstom has been awarded a €58m contract to supply Tunis transport authority Transtu with 16 more Citadis trams and to maintain the expanded fleet of 55 vehicles for five years.

The trams will be identical to the 39 trams delivered by Alstom between 2007 and 2009. These have been working Line 1 since October 2007 and carry more than 460 000 passengers/day. The extra units are required to meet growing demand generated by network extensions to El Mourouj on Line 1 and La Manouba on Line 2. Alstom also carried out the electrification work on the El Mourouj extension.

The order follows the signing, on April 23 2009, of a co-operation framework agreement between Tunisian Minister of Transport Abderahim Zouari and the French Secretary of State for Transport Dominique Bussereau.