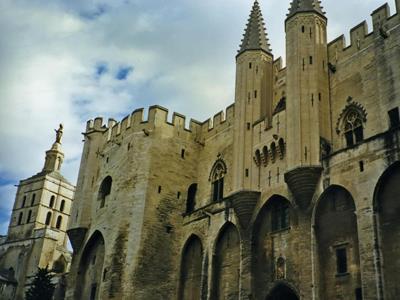 FRANCE: Avignon council has finalised its preferred alignment for a planned two-line tramway which could open in 2016.
The 9·2 km Line A with 16 stops would run from Ile Piot via Gare Centrale to Le Pontet Gare, with a branch at the eastern end serving Realpanier.
The 5·2 km Line B with 10 stops would start from Horloge and meet Line A at Gare Centrale, diverging a short distance to the east to run south towards Stade; here it will swing east to reach a terminus at St-Chamand.
A public enquiry is to be held early next year with a view to construction starting in late 2013 or early 2014; work is expected to take two years. The scheme is costed at €250m, of which around €50m will be funded by grants from national government and other bodies. Another source of funds will be the versement transport local transport tax which was raised to 1·8% in January 2011.
A supplier for the planned fleet of 24 low-floor trams is to selected by the end of this year. The air-conditioned 750 V DC cars will carry 120 passengers, with at least 20 seated.