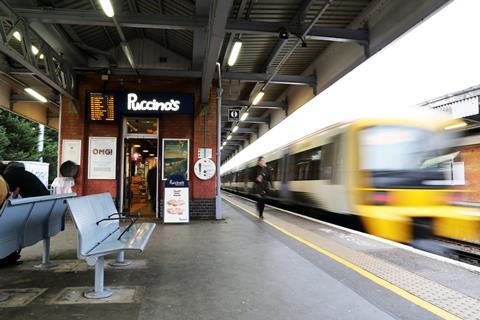 UK: Southeastern has awarded Amey Consulting a property and estate management services contract covering 164 stations. The work will be delivered by Amey Consulting's AmeyTPT commercial estate team, which specialises in maximising secondary revenues for high footfall facilities such as railway, bus and service stations.
'Stations are not just strategic transport assets', said Amey Consulting Managing Director Alex Gilbert on May 7. 'They also play an important role within each community, offering employment opportunities for small businesses and a diverse range of services for the local population.
'Our team of asset managers will lead sustainable growth across Southeastern's estate, providing fantastic opportunities to local traders, great customer experience for station users and consistent revenues needed to maintain our country's stations now and post pandemic.'
Amey Consulting was first appointed to the contract in 2010. It has worked on projects including the redevelopment of Herne Hill station in south London, diversifying the retail mix with independent traders including coffee shop Perks & White, retailer Jo's House, and gelato company Minus 12.
Flexible rental arrangements were introduced to support the station owner and tenants during the pandemic. Amey Consulting said investment in technology had driven improvements in client financial reporting and tenant management, with a website providing clients with enhanced marketing capability.