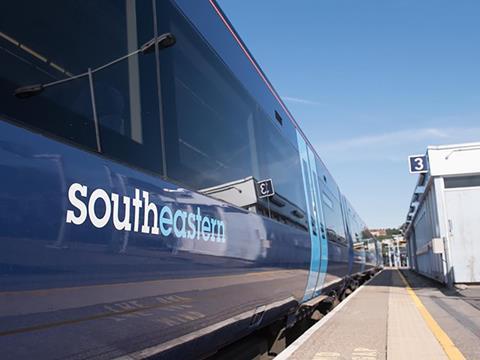 UK: Southeastern has invited expressions of interest for the supply of new electric multiple-units with an optional battery capability for operation away from the 750 V DC third-rail network.
The train operator serving southeast London, Kent and parts of East Sussex has been managed by the Department for Transport's Operator of Last Resort through SE Trains Ltd since the end of the Govia franchise in October 2021. Rolling stock renewal had been envisaged in previous attempts to relet the franchise, but these were unsuccessful.
Explaining that the procurement of 'a significant quantity' of new trains would enable it to avoiding 'escalating maintenance, repair and leasing costs' for its aging fleet, Southeastern believes this offers 'the best medium and long-term solution' for the benefit of taxpayers, DfT and 'ultimately, Southeastern's customers'.
The oldest trains in the Southeastern fleet are the Networker EMUs introduced in the early 1990s. It is currently operating 129 four-car Class 465s and 36 two-car Class 466s, other Networkers having already been taken off lease and put into storage.
Multi-purpose specification
Southeastern is looking for between 350 and 570 new vehicles, with options for up to 70 more, 'depending on recovery of demand post pandemic'; these numbers are based on an assumed 20 m vehicle length. The trains are required to have 'interiors suitable for metro and mainline operation' and must be fitted with toilets, as well as air-conditioning.
The operator is also looking for the inclusion of options for battery traction for operation on non-electrified routes. This could be used for shunting in depots as well as sections of line up to around 35 km. Such battery EMUs could support the proposed restoration of passenger services on the line from Hoo to Grain, in order to serve planned housing developments in north Kent.
Target date for introduction into 'full operational service' is October 2027. Following the call for expressions of interest by December, Southeastern expects to issue an Invitation to Pre-Qualify in 2023. Shortlisted bidders would then progress to an Invitation to Negotiate later in the year.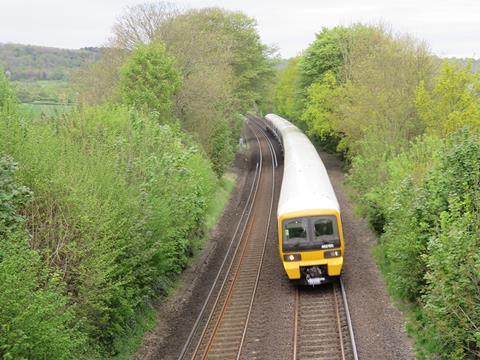 Bidders would be expected to finance the new trains 'and enter into appropriate leasing arrangements'. According to Southeastern, the tenders for supply, financing and maintenance of the trains would inform its business case, which would 'determine which fleet or fleets are to be replaced' and thus the final quantities for the core order and any follow-on options.
The new trains are expected to have a minimum life of 35 years, although the initial lease term is expected to run for between six and 10 years, with optional extensions at the operator's discretion.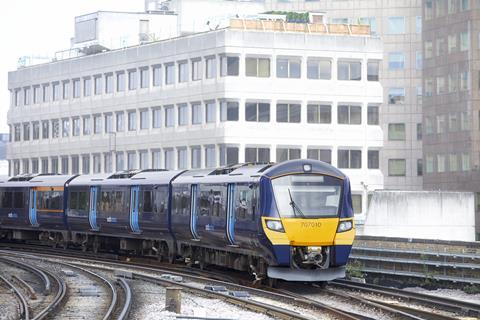 Southeastern has also invited bids for the lease of second hand rolling stock for up to 15 years from October 2027, although it is unclear what stock would be available that meets the specifications. The operator is already due to receive the remaining 12 five-car Class 707 EMUs from South Western Railway once they have been displaced by new Class 701 Aventra units. The first 18 sets are already in operation on Southeastern Metro services under the CityBeam branding.