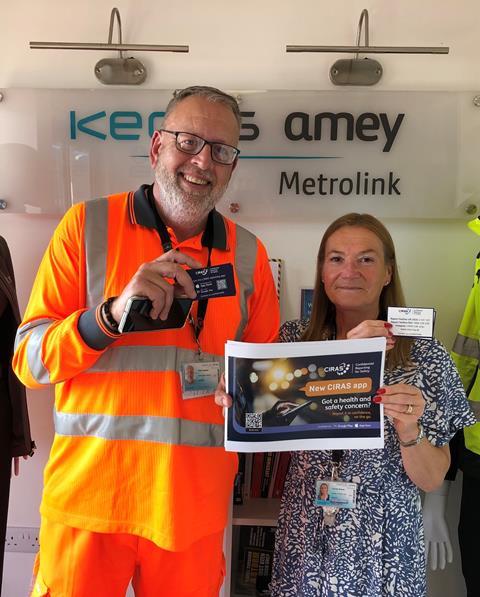 UK: An app has been launched to make it easier for transport workers to raise health, safety and wellbeing concerns with the CIRAS confidential reporting hotline.
Users complete a form or press the quick-dial button to call the hotline. CIRAS will protect their identity and pass their concern to the relevant company.
'Our members want to make it as easy as possible for their employees to feel listened to when they have health and safety concerns', said CIRAS director Catherine Baker when the Android and iOS apps were launched at an event hosted by Manchester light rail operator KeolisAmey Metrolink on June 26.
'Frontline staff asked us for a new phone app as "everyone has a phone these days" and "you don't have to wait — people get busy and might forget otherwise". The more concerns we can listen to, the more insights we can share with our members, and the greater the opportunity for them to address risks that have been identified.'
The CIRAS website reporting form, hotline and Freepost address also remain available to use.