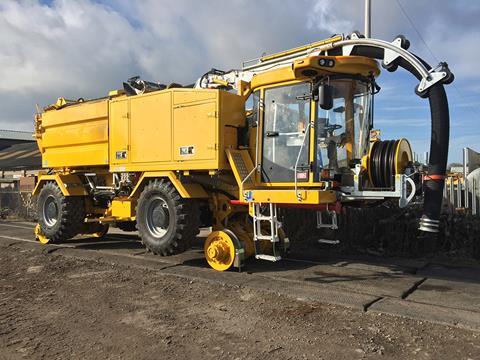 UK: AJH Plant Engineers has designed and built a road-rail drain cleaning machine based on a crop sprayer to meet the requirements of specialist railway contractor Complete Drain Clearance.
GK&N Services supplied the jetting equipment which is suitable for tasks including cleaning out catch pits, drains and troughing. The vehicle has a 4 500 litre capacity water tank, and its auxiliary engine can be used to move the vehicle at up to 6 km/h in the event of any problem with main engine.
Aegis Certification Services provided acceptance certification for the machine, which is expected to enter service in May.