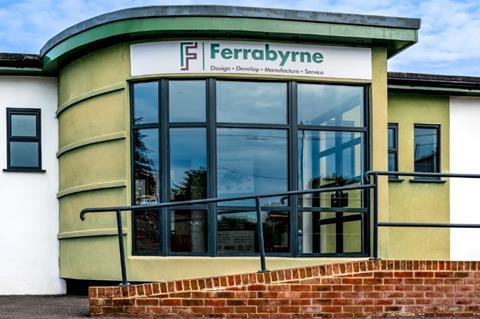 UK: Rubber-to-metal bonded components and rail suspension supplier Ferrabyrne Ltd has been acquired by the Dellner Polymer Solutions subsidiary of Sweden's Dellner Group.
Ferrabyrne will continue operating from its 3 000 m2 factory in Littlehampton, which supplies rolling stock manufacturers including Alstom, Hitachi, Siemens Mobility and Škoda, and operators including London Underground and MTR Corp in Hong Kong.
YFM Equity Partners invested in Ferrabyrne in 2016. Since then it has more than doubled turnover and expanded globally, including into India and China, by strengthening the management team and investing in new processes and technologies.
'The team has delivered on its plan, building strong relationships with all the major European manufacturers, and established itself as a crucial part of the supply chain', said YFM partner James Savage when the sale to Dellner was announced on June 21.
'The last couple of years have highlighted the company's robustness and maturity, as well as its growth prospects, with its order book currently at record levels. We are pleased to realise this return for our investors and believe that Dellner is a great home for the business.'
Dellner Group CEO Marcus Aberg said 'we are delighted to be continuing our strategic growth with another high-end supplier', following last year's acquisition of Polish friction products supplier Frimatrail Frenoplast.
Mikael Petersson, CEO of Dellner Polymer & Glass Solutions and now CEO of Ferrabyrne, said 'Ferrabyrne's sophisticated expertise perfectly complements our own to create an enhanced offering that will allow our continued success in the global market.'
YFM and the management team were advised on the transaction by Transcend Corporate (corporate finance) and Gateley (legal).