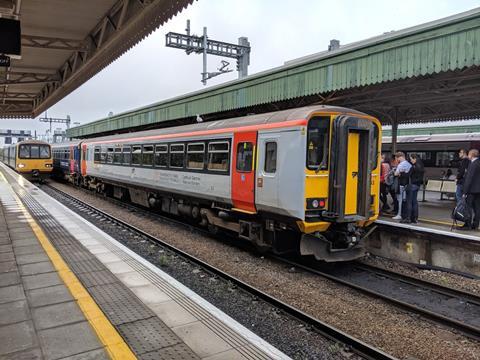 UK: Secretary of State for Transport Grant Shapps announced funding to support a number of investment schemes in England and Wales on August 21.
The announcement includes £5·8m to 'kick start' design work for the refurbishment of Cardiff Central station, which will focus on improving access and modifying platforms to accommodate longer trains, creating more space for passengers.
Another £3m will advance plans to update the ETCS equipment on the 241 km Cambrian Line from Sutton Bridge Junction near Shrewsbury to Aberystwyth and Pwllheli, to support the introduction of a new trains by December 2022. The route was originally equipped with ETCS Version 2.2.2 and needs to be updated to the current Baseline 3 standards.
Staying in Wales, Shapps said £2m has been made available for the next phase of development of proposals to speed up Swansea – Cardiff - Severn Tunnel and Chester – Llandudno Junction journeys through track realignment. This work could also enable more trains to run in these corridors.
For England, Shapps announced £1·1m for Network Rail to develop short-term plans to relieve overcrowding at London Liverpool Street station, and funding to complete the £6·4m scheme to build a second footbridge serving all four platforms at St Albans City station in for completion by January 2022.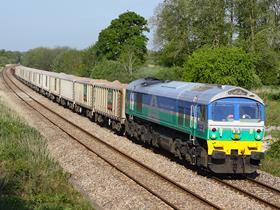 There is also £4m to develop the design phase for gauge enhancement and track improvements for freight trains on the Great Western and Midland main lines, and at Darlington to allow longer intermodal freight trains to operate from Teesport.
There is also £9·74m for signalling and infrastructure enhancements on the Wessex route at Twickenham, Bracknell and Virginia Water as part of the Feltham & Wokingham Signalling Renewal Programme to improve the reliability and flexibility of services from Easter 2021.