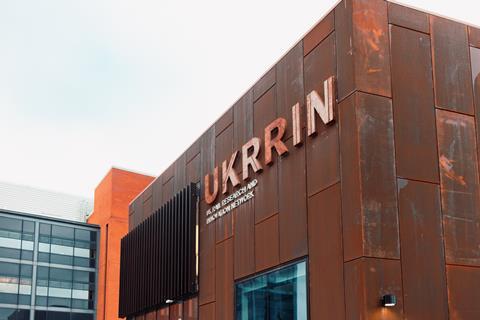 UK: A purpose-built railway engineering research centre at the University of Birmingham has been handed over by the contractors.
The Centre of Excellence for Digital Systems forms part of the Birmingham Centre for Railway Research & Education. It has been developed through a collaboration between the university and the UK Rail Research & Innovation Network, with £16·4m of funding from Research England.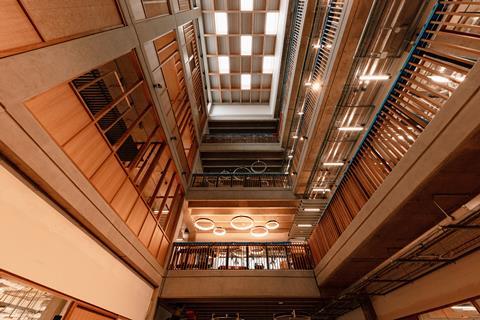 The 3 000 m2 facility will be used for specialist research in digital railway engineering, focusing on control and simulation, data integration, cybersecurity, condition monitoring and sensing and improved methods for technology introduction.
Designed by Associated Architects and built by contractor Willmott Dixon, the building forms the first phase of a £46·5m development for UoB's School of Engineering. It offers a variety of 'contemporary and flexible' design and research spaces, which are intended to act as an incubator for innovation, teaching and building research partnerships.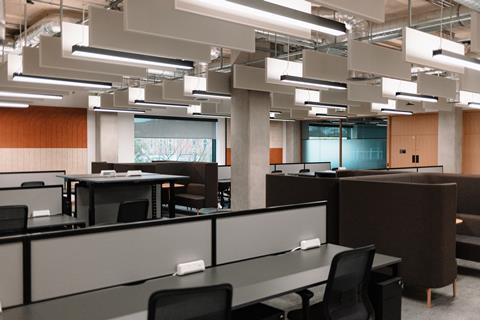 Laboratory equipment includes cab simulators, signalling controls, a cybersecurity test lab and electronic fabrication and technology assets. Open offices, meeting rooms, seminar rooms and event spaces will enable industry partners work directly with university experts and researchers.
'Research teams will benefit from facilities including large, flexible laboratory and collaborative office spaces that are future-proofed for this fast-moving sector', said Warren Jukes, director at Associated Architects. 'Direct links to the School of Engineering are intended to facilitate new collaborations between research and industry that will have far-reaching benefits.'