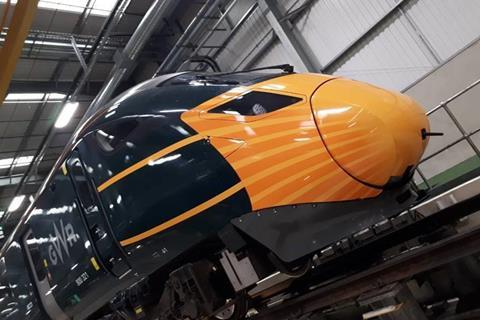 UK: It became mandatory for public transport passengers in England to cover their nose and mouth on June 15.
Government advice remains to avoid public transport where possible, however mandating the use of face coverings is intended to help prevent infected people from spreading coronavirus as lockdown restrictions ease; non-essential shops are also permitted to open from June 15.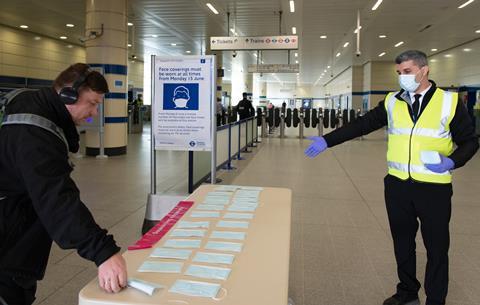 The Health Protection (Coronavirus, Wearing of Face Coverings on Public Transport) (England) Regulations 2020 were made the previous day under the Public Health (Control of Disease) Act 1984. They say that no person without reasonable excuse or an exemption may be on a public transport vehicle without wearing a face covering. The scope includes trains, the London Underground, trams, buses, coaches, ferries and aircraft.
The Department for Transport said operators can prevent passengers who refuse to follow the rules from travelling and direct them to leave. The police and Transport for London authorised personnel will also be able to issue fixed penalty notices of £100, or £50 if paid within 14 days.
DfT said some operators would amend their conditions of carriage to allow enforcement relevant to specific circumstances, for example barring entry at a ticket gate.
There are exemptions for employees and service providers, police, emergency responders and certain officials. The government said it had engaged with disability charities, and exemptions also apply to people with certain health conditions, disabled people and children under 11.
Enforcement
DfT said more than 3 000 extra staff from British Transport Police, Network Rail, operators and Transport for London would be deployed at key transport hubs to provide 'dedicated reassurance, advice and friendly assistance' and to help manage congestion. 'Hundreds of thousands' of face coverings would be handed out in a one-off initiative running for several days.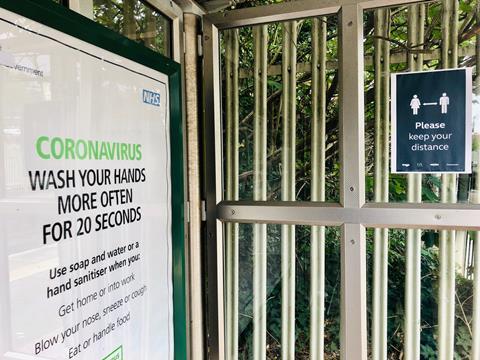 BTP Assistant Chief Constable Sean O'Callaghan said 'our approach will be to engage with the public, explain the new government policy and encourage them to follow the new regulations for travelling on the railway. Only as an absolute last resort will we carry out enforcement in the form of fines.'
'If you do need to travel, in the same way that you would pick up your phone, wallet or keys when you leave the house, please remember to bring a face covering', said Secretary of State for Transport Grant Shapps.
The RMT trade union said it had received assurances that police rather than transport staff would be responsible for enforcement. 'We have advised our members to avoid conflict situations in the event of any passengers refusing to wear face coverings', said General Secretary Mick Cash. 'We are calling for transport workers to be treated with respect, including remembering the essential role they are playing as key workers during the pandemic.'
TSSA union General Secretary Manuel Cortes added that 'it is the job of the police, rather than our members, to enforce these public health instructions'. He stressed that the wearing of face coverings 'must not be seen as a green light among the wider population to use public transport', and it 'is also important to stress that a physical distance of at least 2 m between passengers and/or staff must be maintained at all times. This remains the most effective measure to control the spread of Covid-19.'
Operators
Managing Director of Essex commuter operator c2c Julian Drury said 'we are urging customers looking to travel on our services to be prepared and bring a face covering with them. We know the requirement to wear face coverings on trains will be new to our customers but wearing one helps prevent the spread of coronavirus and reduces the risk to those around you.'
CrossCountry has asked passengers to book a place on a specific train for their journey, and follow its guidance including sitting at least one row away from other passengers. Passengers will be unable to buy a ticket without a reservation. For on-the-day travel or season ticket holders, bookings can be made through social media or customer relations teams. Specific seats will not be provided, with customers able to use any available seat in the appropriate class until all capacity is booked, however social distancing means only around 25% of seats can be used.
'With fewer seats than normally available, we are asking people to book a seat so we can manage the number of people on each train and help everyone keep a safe distance from others', said Managing Director Tom Joyner.

Will Rogers, Managing Director at East Midlands Railway, said 'wearing face coverings on trains will help to ensure that those who need to use public transport can do so with added confidence. Use of face coverings will boost the other measures EMR has worked hard to put in place across our network to keep people safe, like more thorough cleaning, improved information on potential crowding and one-way systems at busier stations.'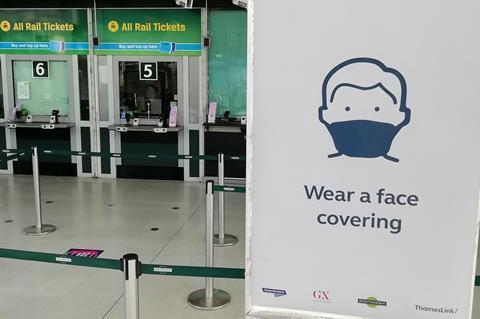 Govia Thameslink Railway's Chief Operating Officer Steve White said 'capacity on the rail network remains limited, especially in the morning peak, due to the requirement for social distancing. Please wear a face covering and help us keep trains clear for those who really need them by avoiding the busiest times'.
GTR's coronavirus measures including one-way and queuing systems, provision of 1 000 touch-free hand sanitiser points at stations, a staff app to monitor passenger volumes and identify busy areas, and 'subtle tweaks' such as reducing consecutive arrivals onto the narrow platforms 5 and 6 at Brighton.
Great Western Railway has applied artwork in the form of painted face coverings to one of its Hitachi Intercity Express Trains.
'We wanted to do something to reinforce the message', said Head of Communications Dan Panes. 'We are doing everything we can to carry as many people, safely, as we can. Please do help us by planning ahead and, where possible, travelling at quieter times — and please don't forget your face covering.'
LNER said it had been encouraging the wearing of face coverings to protect others, and posters, announcements, signage and a customer information video would provide information on the requirements. It has adopted a 'reservation only approach' to limit the number of passengers.
Merseyrail would be 'actively engaging with our passengers as they travel around the network, to ensure they are aware of the new rules and that they are following them', said Managing Director Andy Heath. 'I would ask the people of the Liverpool City Region to continue to support us, as they have throughout this pandemic, by only travelling by train where necessary and wearing a face covering when they do.'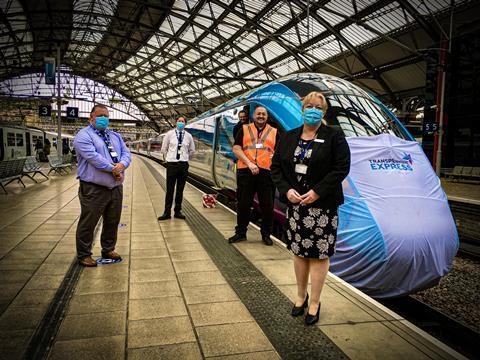 Liz Collins, Interim Managing Director at TransPennine Express, said 'over the last few months we have had to come to terms with lots of changes on the railway and face coverings being mandatory for those using public transport is another one.' Station staff may ask people without a face covering why they are not wearing one, and explain why they are required for travel. Other precautions include the introduction of red and green seat markers on TPE trains to help enable social distancing, the introduction of clear 2 m markings at on flooring in areas where people are likely to queue, and an increase in cleaning .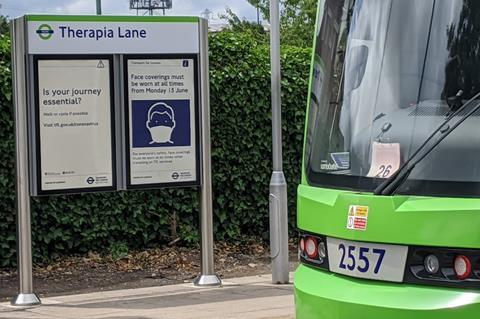 Transport for London said hundreds of officers from the Metropolitan and British Transport Police, as well its own enforcement officers, will be helping customers to comply, with enforces to begin once it is 'confident customers understand' the new requirements. However, 'this is expected to be a last resort as Londoners will want to do the right thing and keep themselves and others safe', TfL added.
'Covering your face while on board is now as much a part of travelling by train as buying a ticket', said Jonny Wiseman, Customer Experience Director for West Midlands Railway. 'We know the idea of wearing a face covering will be new to many of our passengers but we are sure that after the first few journeys it will start to become second nature.'
Websites
We are not responsible for the content of external sites