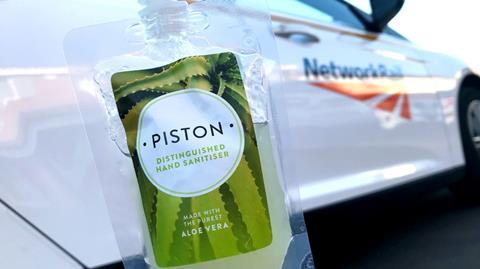 UK: Network Rail's Central route has bought 300 bottles of hand sanitiser produced by the Piston Gin distillery in Worcester.
The hand sanitiser is being used in signal boxes across the route, as well as at the main signalling centre in Birmingham where signallers are working 2 m apart.
'We have had to think outside the box during this unusual time and supporting a small business like this while keeping our staff safe made perfect sense', said Head of Operations Martin Colmey.
Grace Stringer of Piston Gin said 'we have the ability to help people during this crisis, so we have changed our production line from gin to hand sanitiser. Knowing we are helping key workers stay safe is an added bonus and we are grateful to have been able to help'.