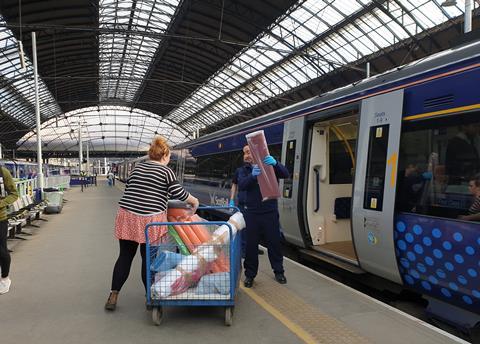 UK: ScotRail has transported 30 bales of fabric from Glasgow Queen Street to Inverness so volunteer group NHS Scotland for the Love of Scrubs can make them into hospital scrubs for NHS staff.
The material was loaded on to an off-peak service on April 24.
'By transporting the scrubs on ScotRail services free of charge, we hope that it will save on transport costs and allow the volunteers to spend more money on materials to make more of this vital equipment', said ScotRail Operations Director David Simpson.